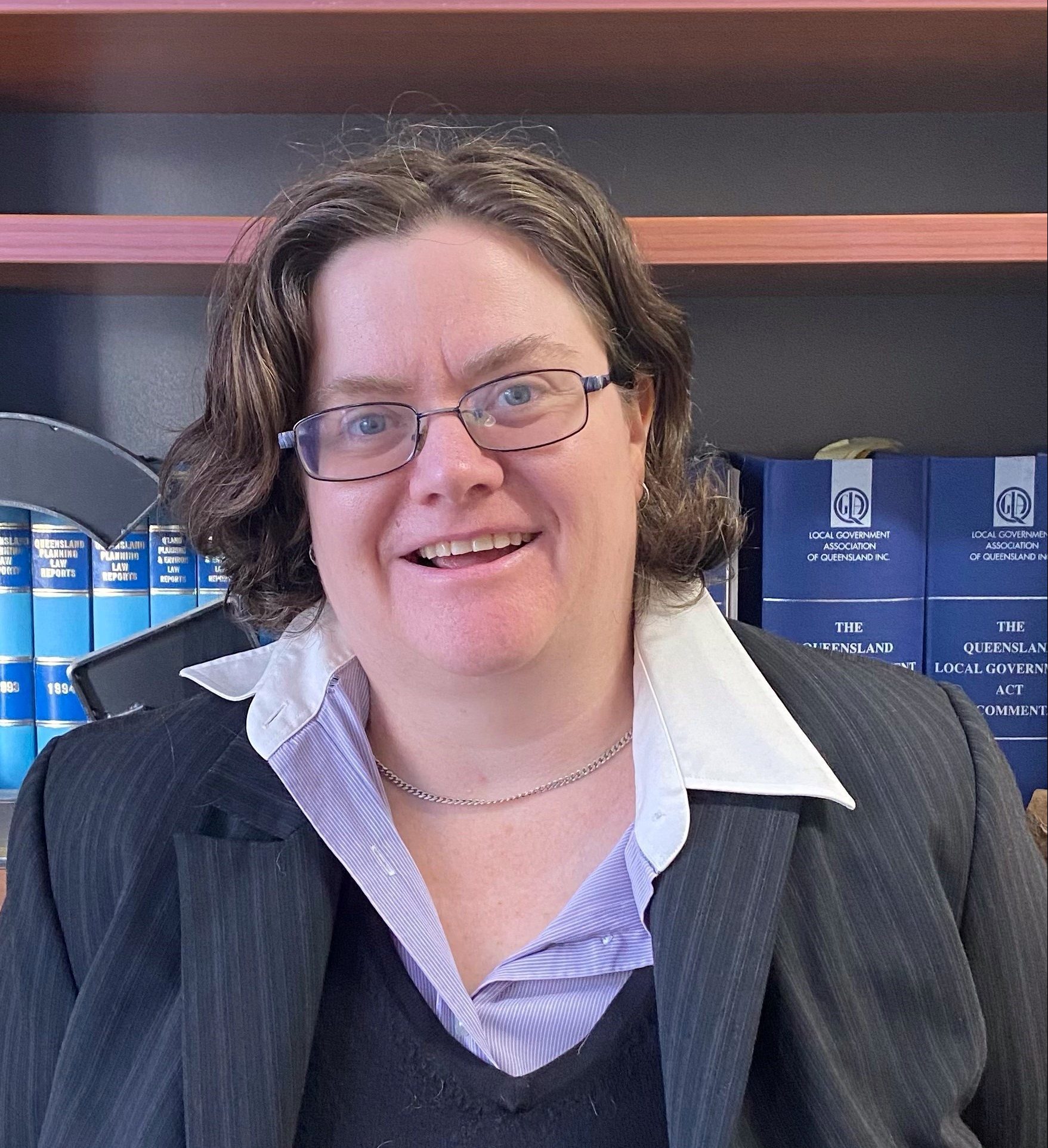 Tarnya Fitzgibbon
Lawyer (Special Consultant)
LLB (Hons), BSc (Env), MUrbandRegPlan (Hons), MBA, RPIA, MEIANZ
Tarnya is a specialist planning, environment and development lawyer.  She has over 20 years' experience and is the only lawyer in Queensland who is also a practicing and registered town planner.  Tarnya acts for private and commercial clients, individuals, submitters and local governments in all areas of planning, environment and development law. She is based in Rockhampton and works full time for Council as the Coordinator Development Assessment
Expertise
Tarnya's areas of expertise include:
Planning and Environment Court litigation
Strategic advice into development proposals and development assessment processes
Development under the Planning Act 2016, Economic Development Act 2012 and the State Development and Public Works Organisation Act 1971
Advising on development proposals and assisting clients to obtain approvals
Environmental law, including defending environmental offences
Assisting clients to negotiate land agreements for environmental offsets under the Environmental Offsets Act 2014, including environmental covenants
Obtaining approvals under the Environmental Protection Act 1994, the Environment Protection and Biodiversity Conservation Act 1999 (Cth), Nature Conservation Act 1992 and the Water Act 2000
Due diligence for property, finance, resources and agribusiness clients
Infrastructure charges, infrastructure agreements and conversion applications
Regulatory compliance and prosecutions in the Magistrates Court and enforcement matters in the Planning and Environment Court
Compulsory acquisitions and compensation
Land valuation disputes including appearances in the Land Court and Land Appeal Court
Why Stokes?
Tarnya grew up in Logan and attended John Paul College.  She continued living in Logan for her university years and then a further 10 years, even though she was working for a top tier firm in Brisbane City.  Stokes Lawyers provides the opportunity to work for a regional firm with a difference.  Paddington Stokes also had something to do with it!
Major cases
Gauci Developments (Qld) Pty Ltd v Bundaberg City Council [2008] QPEC 8
Gauci Developments (Qld) Pty Ltd v Bundaberg City Council [2008] QPEC 54
Gauci Developments (Qld 1) Pty Ltd v Bundaberg City Council [2008] QPEC 41
NevTan Investments Pty Ltd v Belyando Shire Council [2008] QPELR 326
PMM Brisbane Pty Ltd & Anor v Nebo Shire Council [2007] QPEC 75
Sunshine Coast Regional Council v Marshall [2011] QPEC 123
Transpac Capital Pty Ltd v Central Highlands Regional Council & Anor [2014] QPEC 12
Out of the office
Tarnya enjoys nothing more than pottering around her little farm on the weekend, with her two very spoilt furbabies, Pugsey and Scruffy.  She also enjoys playing sport and watching sport (especially cricket).  Tarnya can often be found listening to late 90s Australian rock music and is the self-proclaimed number 1 Powderfinger fan.